The brief is to design a private family home, located in Meru Valley, Ipoh, a place famous for its mountainous landscape and natural surroundings. The house was built on a site that sits within a valley, with views of the Titiwangsa mountain range to the West and North West. The area benefitted from its surrounding forest reserves, giving the house a natural backdrop. 
On a triangular site, the design approach was to build the house with inter-connected blocks, effectively creating open courtyards within living, dining and family spaces, surrounded by outdoor gardens. The living area is a stand-alone pavilion, adjoining by a bamboo garden and a central courtyard, turning spaces inside out in a subtle manner. The light-filled grand dining hall with open skylights is controlled with automatic blackout blinds.  
The upper floors consist of a family space and three en-suite bedrooms, with an interesting play of level changes and volumes. These areas are connected by a walnut-veneered helical stairs, with ribbon-like handrail that spirals through a central double height void. Two loft bedrooms form the top level, discretely carved into the pitched of the floating barn roof.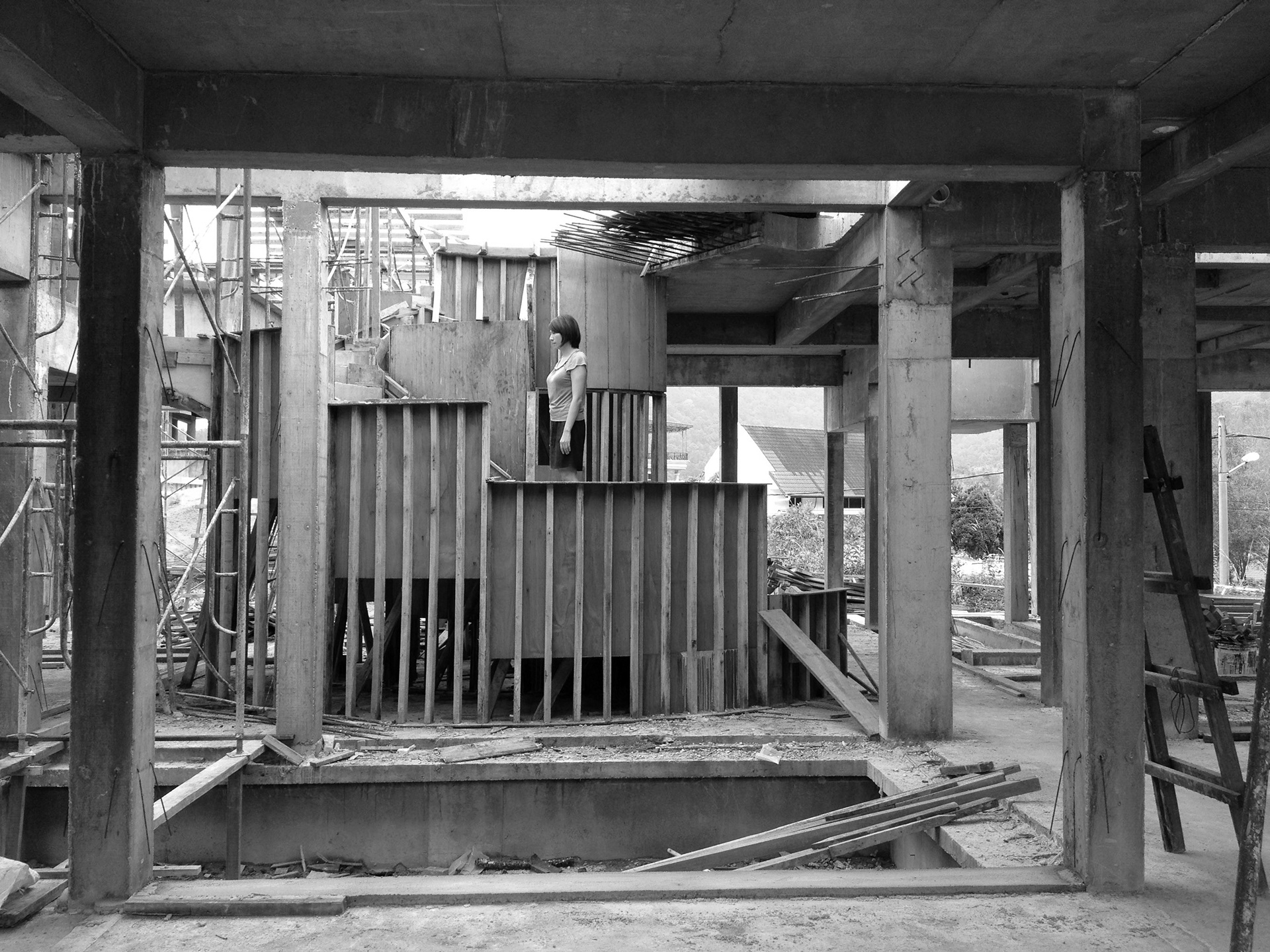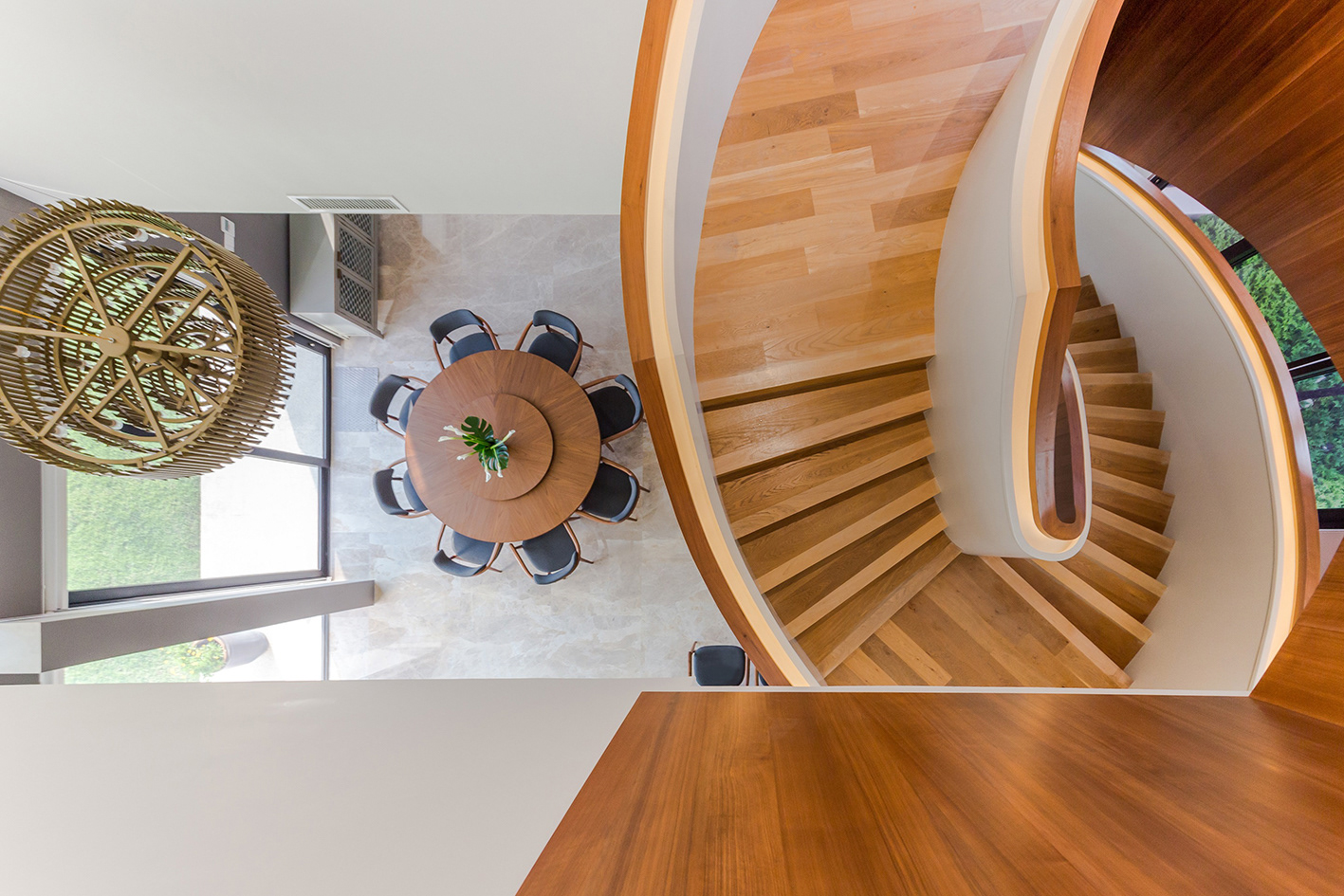 The house has been designed to be sustainable, using wind catcher to create negative and positive pressure creating passive ventilation through stack effect, as well as incorporating an on-site rainwater harvesting system, capturing the heavy rainfall during the monsoon months. Responding upon its tropical rainstorms, the home uses courtyard, deep recessed spaces and volumes.
The deeply-recessed veranda that surrounds the house forms the key element filtering the house from the hot sun, as well as the tropical rainstorm. The family get to appreciate their garden and enjoy outdoor dining where possible. 
All bathrooms, bedrooms and living spaces have bespoke joinery and metal works, primarily using American walnut and rose gold metal, all of which have been fully integrated into the overall architectural design.  
The key design feature of the house is the 'suspended barn house' cladded in insulated standing seam metal roof over seamless glass wall. When the house is lit during night time, it gives the impression of a sculptural form floating in the night sky.